Mitsubishi Offers Free Car Seat Checks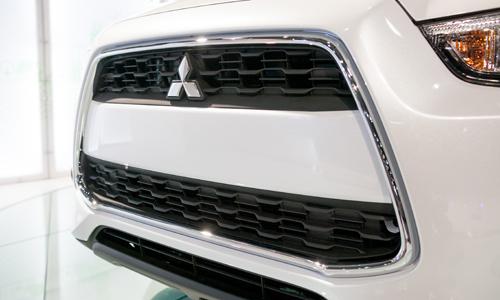 Mitsubishi's Kids Safety First non-profit group and car seat maker Dorel are setting up free car seat inspections in several states this month.
Kids Safety First hosted a similar event last year and found that 84% percent of child-safety seats were improperly installed or being misused. At this year's event, caregivers will be taught how to properly install a car seat, and unsafe and expired seats will be replaced for free.
Certified child-safety seat installation technicians will be on hand to inspect and reinstall car seats at Mitsubishi dealerships in 11 states: Arizona, California, Illinois, Indiana, Maryland, Michigan, Minnesota, New Jersey, Pennsylvania, Ohio and Texas.
Kids Safety First is providing $2,000 grants to local community partners, and Dorel Juvenile Group USA is donating $1,000 worth of car seats for each event. Dorel makes child seats under the Cosco, Safety 1st, Eddie Bauer and Maxi-Cosi brands.
Check out the schedule below the jump. Call for a seat check appointment.
All Star Mitsubishi 10 a.m.-1 p.m. Oct. 20
2440 South Padre Island Drive
Corpus Christi, Texas
Call 361-814-1000
Anaheim Mitsubishi 9 a.m.-2:30 p.m. Oct. 26
1300 South Auto Center Drive
Anaheim, Calif.
Call 714-532-8631
Andy Mohr Mitsubishi 1-3 p.m. Sat. Oct. 20
13927 Trade Center Drive
Fishers, Ind.
Call 317-776-4104
Columbus Mitsubishi-North 9 a.m.-noon Oct. 20
8600 N. High St.
Columbus, Ohio
Call 614-334-2602
Columbus Mitsubishi-West 11 a.m.-2 p.m. Oct. 27
3880 Fishinger Blvd.
Hilliard, Ohio
Call 614-334-2602
Continental Mitsubishi 11 a.m.-3 p.m. Oct. 20
5800 S. Lagrange Road
Countryside, Ill.
Call 708-354-1400
Don Herring Mitsubishi 10 a.m.-1 p.m. Oct. 24
2901 W. Airport Freeway
Irving, Texas
Call 214-590-4455
King Mitsubishi 1-4 p.m. Oct. 21
16160 S. Frederick Road
Gaithersburg, Md.
Call 301-742-1850
Mark Mitsubishi 9-11 a.m. Oct. 30
4434 W. Glendale Ave.
Glendale, Ariz.
Call 623-930-7328
O'Brien Mitsubishi 1-4 p.m. Oct. 20
1601 Fort Jesse Road
Normal, Ill.
Call 309-828-1892
Renn Kirby Mitsubishi 1-4 p.m. Oct. 27
5903 Urbana Pike
Frederick, Md.
Call 240-379-6010
Springfield Mitsubishi 2:30-5:30 p.m. Oct. 20
313 Baltimore Pike
Springfield, Pa.
Call 800-227-2358
VerHage of Holland Mitsubishi 10 a.m.-1 p.m. Oct. 20
343 E. 8th St.
Holland, Mich.
Call 616-393-5720
White Bear Lake Mitsubishi 9:30 a.m.-2 p.m. Oct. 20
3400 Highway 61
White Bear Lake, Minn.
Call 651-483-9106
Mitsubishi Owners Day 12:30-3 p.m. Oct. 13
Campbell's Field
401 N. Delaware Ave.
Camden, N.J.
Call 856-968-8687
Related
Find a Car Seat Check in Your Area
Cars.com's Car Seat Checks
More Family News on Cars.com