Recall Alert: Evenflo Big Kid Booster Seats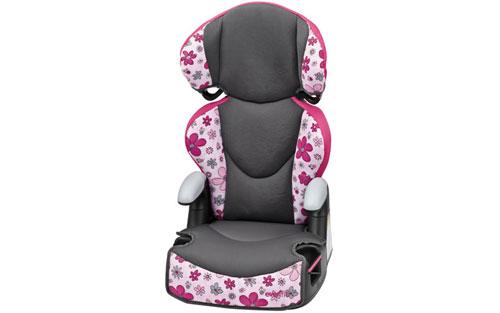 Car-seat manufacturer Evenflo is recalling 151 Big Kid Factory Select boosters because the seats were for display only and are missing the instruction manual and required registration card, according to the National Highway Traffic Safety Administration.
The affected model numbers are 30911173AD, 3091967AD, 30911118AD and 30911120D, and the seats were shipped between Aug. 6 and Sept. 18, 2012.
The seats weren't sold in stores but were shipped to hospitals and governmental agencies to be given to families. Without the instruction manual, the seat could be used improperly, and without a registration card, the car-seat manufacturer will be unable to alert owners about recalls. Though minor, either condition increases a child's risk of injury in a crash.
The affected boosters have a label that reads "Display Only — Not Intended for Sale" on the back of the seat's headrest. Evenflo will mail owners a kit free of charge with a consumer registration card, an instruction manual and a label to cover the "Display Only" label. For more info, owners can contact Evenflo at 800-233-5921 or at safety.evenflo.com or NHTSA's hotline at 888-327-4236.
Related