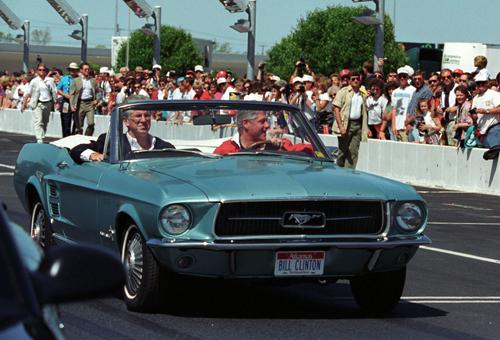 Election season kicked into high gear last night as the country prepares to peacefully elect a new leader. While everyone is grading the first of three presidential debates from last night and how President Barack Obama and GOP nominee Mitt Romney tackled the most important issues facing our country, we at Cars.com can only grade, well, cars. Here are the top cars that U.S. presidents have actually driven or owned, and not those that were only used to ferry them in parades or processions.
10. Woodrow Wilson, Pierce-Arrow Limousine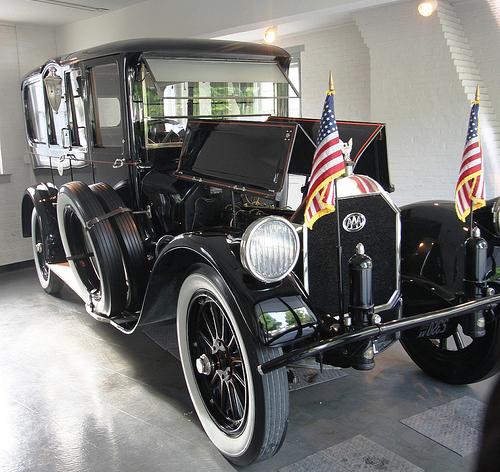 The Pierce-Arrow was the car Wilson returned to after signing the Treaty of Versailles in 1919. It was so special to him that his friends purchased the car so that he could drive it after he left the presidency.
Photo by Flickr user OZinOH under Creative Commons license.
9. Herbert Hoover, 1932 Cadillac 452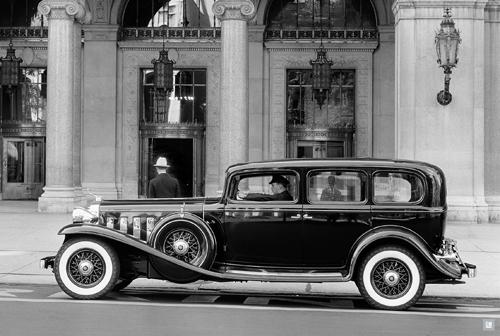 Hoover bought his Cadillac before finishing his only term in office and took it with him when he left the White House. Not only does it have the classic 1930s styling and V-16 engine, but also it was a flagship luxury car of the era. Not many were built, however, as it was born during the Great Depression.
Photo courtesy of the General Motors Archive.
8. Dwight Eisenhower, 1914 Rauch and Lang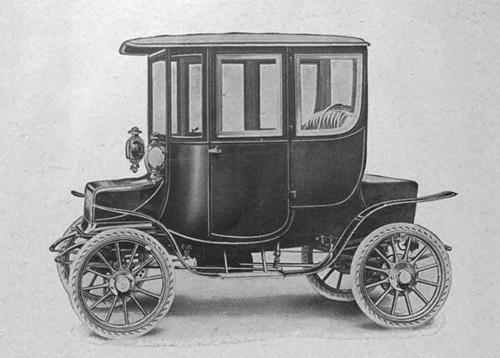 Nearly 100 years before Chevy and Nissan sold their first Volt and Leaf, there were electric cars roaming American roads. Eisenhower, whom we thank for our country's highway system, regularly drove a decades-old electric car during his 1952 presidential campaign. It belonged to his parents, and it now resides at the Eisenhower Museum in Abilene, Kan.
Public domain photo used under Wikipedia Commons. Original source Archive.org.
7. William Howard Taft, Baker Electric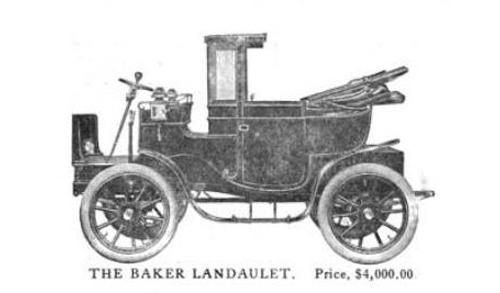 Most of these cars were owned by the president before, during or after their time in office. Taft, however, was the first president to drive a car from a fleet bought by the government specifically for use at the White House. That fleet included a Pierce-Arrow as well as a Baker Electric car.
Public domain photo used under Wikipedia Commons. Original source Automotive Industries.
6. William McKinley, Stanley Steamer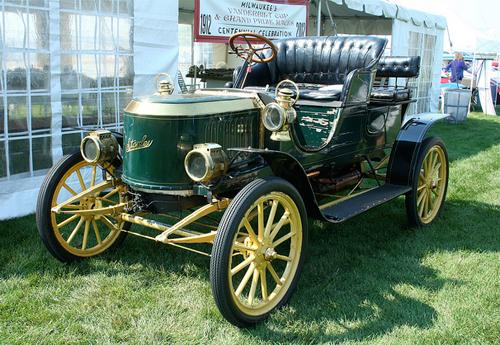 He may not have owned this car, but McKinley holds the distinction of being the first president to ever ride in a car. It was a steam-powered coach called the Stanley Steamer. Yes, that Stanley Steamer. The company built cars until the 1920s, and Taft included a Stanley Steamer in the White House's first fleet of cars. It would have looked similar to the 1905 Stanley Steamer pictured above.
Photo by Robby Degraff for Cars.com
5. Franklin D. Roosevelt, 1939 Packard 12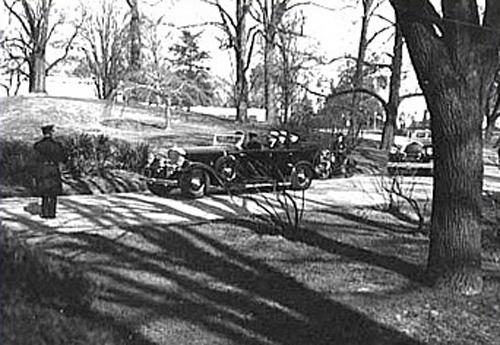 Presidential historians know this car from the iconic images of Roosevelt riding in the back of the open-air convertible. But the 12-cylinder was such a unique piece of technology that Roosevelt said he couldn't do without it. It has the distinction of being the first car to be armored, during FDR's presidency. The car currently resides in Toyota's Automobile Museum in Japan. This image is of the car being delivered to the White House in 1939.
Photo courtesy of Library of Congress.
4. Lyndon B. Johnson, Amphicar

It's easy to see why this rare German car built in the 1960s was a favorite of Johnson's. He would pick up visitors to his Stonewall, Texas, ranch in the bright blue convertible and pretend the brakes had gone out as he approached a lake on the property. Johnson owned an interesting array of cars, including a Jolly 500 Ghia made by Fiat along with his more recognizable Lincoln Continental.
Photo courtesy of the National Park Service.
3. Ronald Reagan, Subaru Brat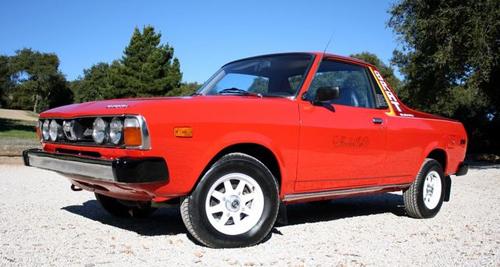 How many American presidents actually test-drove cars? Reagan is famously known as an actor-turned-politician, but in the late 1970s he secretly drove a Subaru Brat test car around his California ranch and sent progress reports to the automaker. It had to be hush-hush because political sentiment of the day toward Japanese carmakers was confrontational to say the least.
Photo courtesy of Benjamin Preston, Jalopnik.com
2. Bill Clinton, 1967 Ford Mustang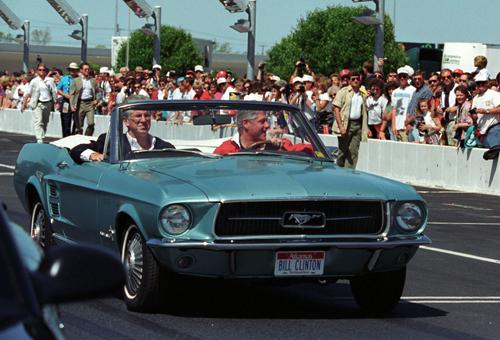 Clinton embodied the baby boomer generation in many ways. The first boomer president owned the most iconic car of that generation, a 1967 Ford Mustang convertible. Originally, the Clearwater Aqua car belonged to his younger brother Roger, but it didn't leave the president's driveway from soon after college until he became president. Even during his presidency, he was allowed to drive it briefly at a celebration of the car's 30th anniversary in 1994. The 250 feet it covered was the longest distance a sitting U.S. President has driven their own vehicle.
Photo courtesy of William J. Clinton Presidential Library. Taken by White House photographer Sharon Farmer.
1. Harry Truman, 1953 Chrysler New Yorker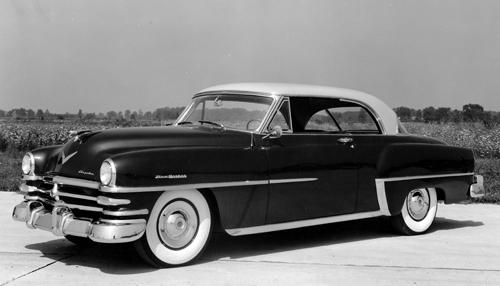 Truman takes the top spot, and it's not just because the New Yorker is a terrific car that encapsulates the car design ethos of the optimistic times of the 1950s and had a Hemi engine to boot. No, it wins because Truman and his wife drove this car on a well-documented road trip after his presidency. Any president who hits the road for 2,500 miles in this beauty deserves his No. 1 ranking in our book.
Photo courtesy of Chrysler.
Additional reporting by Chad Rubel.
Cars compiled from various sources including the Los Angeles Times, Jalopnik, Toyota Motor Museum and various presidential museums.