Toyota Coms: Would You Buy It?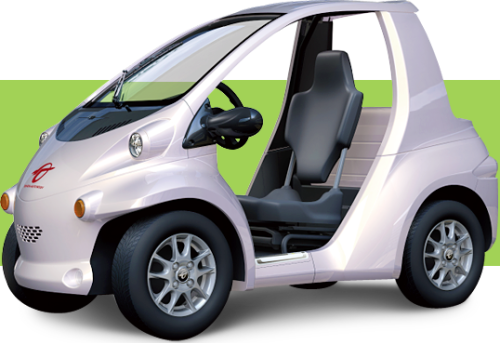 In dense, urban environments — where there's little parking, gridlocked traffic and strict regulations — many residents may forgo a car and get an electric moped instead. For those looking in this direction, Toyota's Coms may be an even better option.
The Coms is a one-seat electric vehicle built for urban environments, according to Toyota. It costs around $9,000 to $10,000 depending on the model, and it has a range of about 31 miles. The vehicle's top speed is about 37.5 mph; so again, it's moped territory. The Coms is so small, you could drive it into your kitchen (if, for some reason, you needed to), Takeshi Matsunaga, project adviser for Coms, told Forbes.
The Coms sort of reminds us of Chrysler's old GEM e2 (an EV company once owned by the automaker and is now independent). If Toyota brought the Coms here, it would be considered a low-speed vehicle (LSV) and wouldn't be permitted on certain types of roads, depending on the state. Many LSVs already are for sale in the U.S., typically used commercially on big estates, such as a college campus or a military base.
Toyota has already sold about 1,000 of the vehicles in Japan, Forbes reports. If this came to the U.S. and you live in a place like San Francisco, Manhattan or somewhere else where owning a car is prohibitive, do you think you'd consider opting for this tiny Toyota?
Related
Toyota's Single-Seater Electric Car You Can Park In Your Kitchen (Forbes)
2013 Chevy Spark Finds its Mark, Impresses Millennial
Is the U.S. Ready for Minicars?