2012 L.A. Auto Show: What to Expect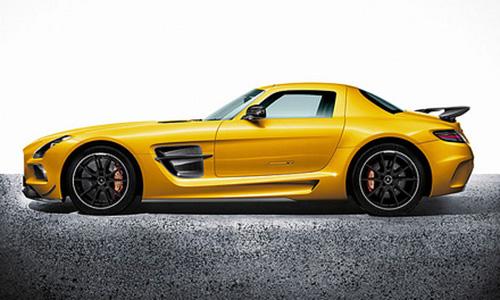 Right about the time America is getting its collective belt back to the notch it was on before Thanksgiving, visitors to the 2012 L.A. Auto Show will be feasting their eyes on a cornucopia of innovations and ideas that automakers plan to roll out over the next couple of years.
The event, open to the public Nov. 30 through Dec. 9 at the Los Angeles Convention Center, is the first major auto show of the season. The show is open on weekdays from 11 a.m. to 10 p.m., Saturdays from 9 a.m. to 10 p.m. and Sundays from 9 a.m. to 8 p.m. Tickets are $12 for adults and $8 for seniors (weekdays only); children 12 and younger are free.
This year's lineup boasts nearly 50 worldwide and North American debuts, according to organizers.
Luxury vehicles will continue to be a strong draw, but hybrids and electric vehicles will be out in force, too. American, European and Japanese automakers will flaunt their green side with dozens of hybrid, all-electric and high-mileage vehicles. Some notable green vehicles debuting at the show include the Chevrolet Spark EV, Fiat's 500e, the BMW i8 Spyder Plug-in Hybrid and diesel versions of Audi's A6, A7 and A8.
On the luxury-and-performance front, about a dozen debuts are expected from Acura, Audi, Bentley, BMW, Jaguar, Land Rover and Porsche. We're eager to get a closer look at the 2014 Mercedes-Benz SLS AMG Black Series, which was described on at least one occasion as the "SLS on steroids." The racecar-inspired vehicle's 6.3-liter V-8 — boosted for a zero-to-60 time of 3.5 seconds and a top speed of 196 mph — makes the car Mercedes' most powerful gas-powered AMG model.
On the more down-to-earth side of things where most of us reside, be sure to check out the refreshed 2013 Honda Civic, redesigned Subaru Forester and the new Mazda6 sedan. Continue below for a detailed list of model debuts we know about so far. We'll have full coverage of the show starting Nov. 28.
Audi A6, A7, A8, Q5 and Q7 TDI
BMW i8 Concept Roadster
2013 BMW Individual X6 Performance Edition