2012 Los Angeles Auto Show, Day 1: What You Missed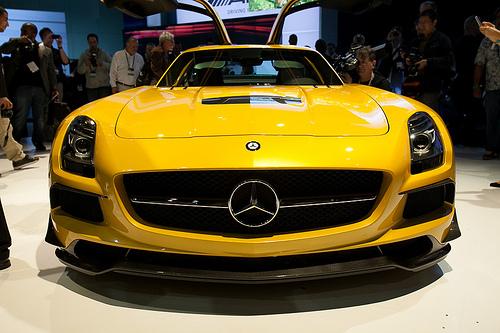 As Day One of the 2012 Los Angeles Auto Show comes to a close, many exciting vehicles took the stage, from wild concepts like the Mercedes-Benz Ener-G-Force, Nissan Hi-Cross and BMW's i pair to exciting compact cars such as the Mini Paceman, Ford's refreshed Fiesta and Kia's all-new 2014 Forte. Even a few hot performers made their debuts like the Fiat 500c Abarth, Mercedes-Benz SLS AMG Black Series and the upgraded GT-R from Nissan.
Check out all our coverage from Day One below. You also can get an overview of our coverage from this year's L.A. auto show on our Auto Show page, which sorts everything by model.