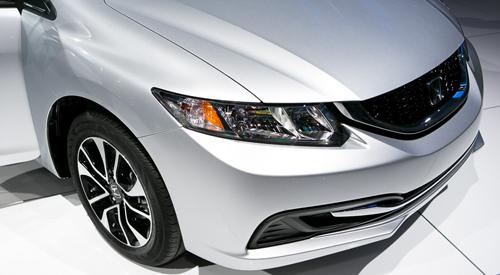 After taking flak for a complete overhaul that failed to impress last year, Honda wisely returned to the drawing board and developed the heavily redesigned 2013 Honda Civic. Cars.com reviewer Joe Wiesenfelder says the hasty do-over was worth it, as the Civic looks better, feels better and just plain is better — that says a lot for the best-selling compact sedan.
More 2012 L.A. Auto Show Coverage
Honda says exterior updates mean the Civic will perform better in crash tests. A retuned suspension, refined interior materials and a standard backup camera should also bring in new buyers. The Civic will start around $19,000 when it hits dealerships this week. Check out the video below.