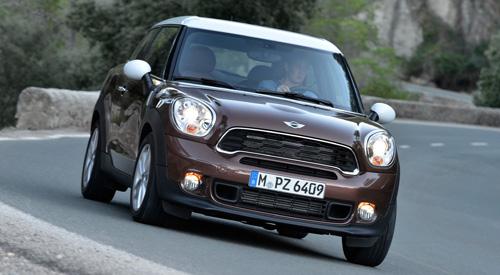 Mini's lineup continues to grow: The brand's seventh vehicle will start at $23,900, including a $700 destination charge, when it goes on sale in March.
The squat-looking 2013 Paceman is based off the Mini Cooper Countryman crossover, but it has only two doors and seats only four passengers. It sits lower and has a more sloping roofline, longer doors and an integrated spoiler.
More 2012 L.A. Auto Show Coverage
Base versions use a 121-horsepower 1.6-liter, and S versions use the same engine, tuned to make 181 hp. A six-speed manual transmission is standard; a six-speed automatic is optional. Europe will get two diesel versions: a 112-hp, turbocharged 1.6-liter and a 143-hp 2.0-liter.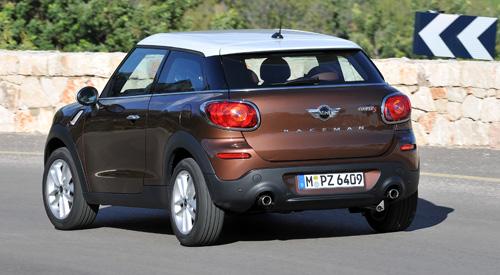 We first saw the oddly named, stocky, little Paceman in concept guise at the 2011 Detroit auto show; the production version was on the stand at the L.A. Auto Show, and prices were announced. Base models start at $23,900, and turbocharged S versions start at $27,500. The latter is available with all-wheel drive for $29,200. (All prices include a $700 destination charge.)
The 2013 Paceman goes on sale March 16.