2013 Mitsubishi Outlander Sport Limited Edition Unveiled at 2012 L.A. Auto Show
Using intimidating adjectives like "ominous" and "foreboding" to describe the 2013 Mitsubishi Outlander Sport Limited Edition, the automaker seems to be warning the world that the compact crossover is a force to be reckoned with.
More 2012 L.A. Auto Show Coverage
Developed to commemorate the 30th anniversary of Mitsubishi's arrival in North America, the automaker said it set out to create the most dynamic-looking compact crossover on the continent. The special-edition Outlander Sport owes its bad-boy looks to features like black side mirrors, center bumper, wheel arch trim and roof rails, in addition to argent alloy wheels. The fashion statement is emphasized by special Limited Edition badging.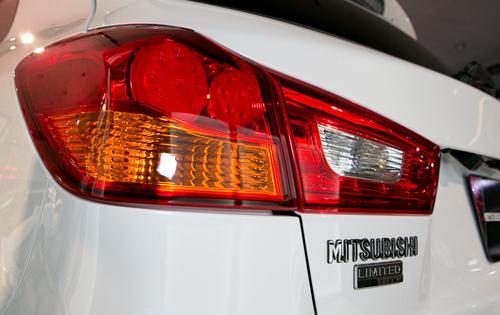 The interior follows sinister-looking suit with its two-tone Dove Grey and black leather seating surfaces. A power driver seat is standard on the limited edition model. In addition to its tough-guy aesthetic, the automaker says performance also is beefed up by a new engine balancer shaft that provides smoother, quicker acceleration.