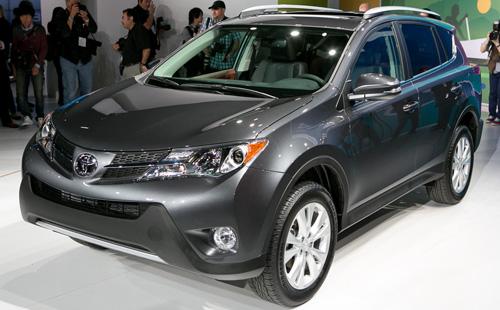 "Athletic" is the buzzword that best describes the restyled 2013 Toyota RAV4, and the automaker hopes it has more than a sporting chance in the field of competing compact crossovers. The new RAV4, bowing today at the 2012 L.A. Auto Show, goes for a sportier look with its sloping roofline, sweeping headlamps, pronounced side character lines and sculpted front and rear bumpers.
More 2012 L.A. Auto Show Coverage
Toyota has ditched the V-6 engine for a more fuel-efficient four-cylinder automatic, but the RAV4's sporty theme carries over to the all-wheel-drive crossover's performance with a new Sport mode, which alters shift timing and steering and throttle responses for a sportier feel. Check out the gallery below.