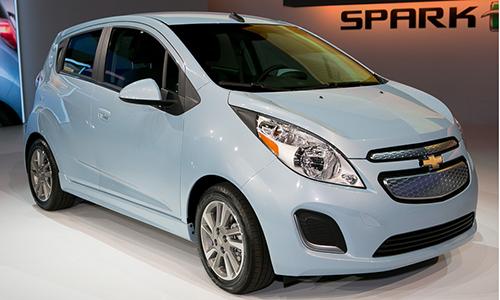 Now making its second Los Angeles Auto Show appearance since 2011 and still without a hard number backing up its competitive-range claims, it remains to be seen how far the 2014 Chevrolet Spark EV will go with consumers. What we do know is that it offers a colorful exterior — with options like Electric Blue and Silver Ice paint — and some neat tech on the inside, specifically a pair of 7-inch color screens — one for the standard MyLink multimedia system and the other for function reports.
More 2012 L.A. Auto Show Coverage
It'll hit dealerships in limited quantities this summer in California and Oregon with a price tag of less than $25,000 after incentives. Check out the gallery below.