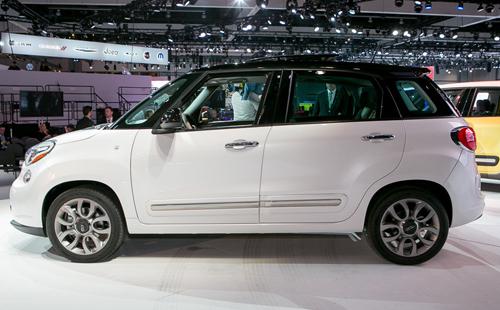 What does the L in the new-for-2014 Fiat 500L's name stand for? Cars.com reviewer Joe Wiesenfelder says the five-seat compact crossover debuting at the 2012 Los Angeles Auto Show makes full use of its "large" designation, trumping the Mini Countryman in length and height. What the upsizing takes away from the regular 500's distinctive profile, it makes up for in backseat legroom. How those "weird" A-shaped pillars work for drivers remains to be seen.
More 2012 L.A. Auto Show Coverage
The front-wheel-drive 500L's turbocharged 1.4-liter four-cylinder is good for 160 horsepower and is paired with a six-speed manual or automatic transmission. Overall, Wiesenfelder said the 500L is an improvement over its L-less sibling. Check out the video below.