2014 Kia Sorento: Up Close
Although Kia says more than 80% of the Sorento's parts are new or updated, including the SUV's chassis and both engines, the visual updates are modest.
More 2012 L.A. Auto Show Coverage
Like the brand's bestselling Optima sedan, the Sorento now has an SX-Limited model, which I checked out at the L.A. Auto Show. The small changes include a split grille and reshaped fog lights. Interior changes include richer center controls and redesigned gauges, but the cabin still has too much cheap, shiny plastic at eye level. I'm still at a loss why automakers put better materials in cars but not in SUVs.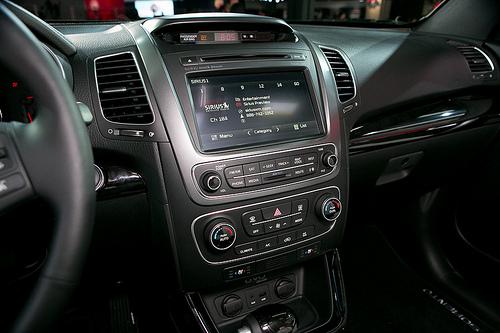 Kia officials said the new Sorento's platform affords more legroom in the second and optional third row, but I'm not convinced. The second row has adjustments to recline and slide, and if you slide it all the way back, there's decent legroom and a comfortable sitting position for the second row. But anyone in the third row will likely need those same seats to move a few clicks forward, though — it's very tight back there.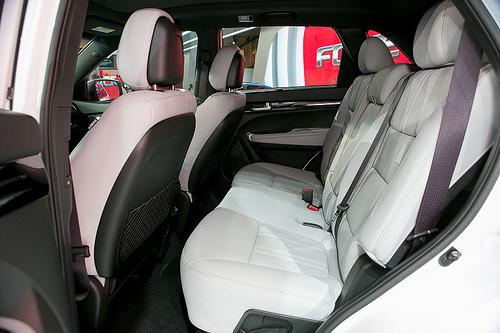 A walk-in feature on the passenger-side second row helps squeeze you into the third, but the driver's side had no such provision for the Sorento on display. You have to fold the seats down, and they lock in place, so getting them back up is a two-handed process at best.
There's no word on whether the 2014 Sorento improves upon the 2013's EPA mileage (18/24 mpg city/highway to 21/30 mpg, depending on drivetrain) but a new, direct-injection engine and a downsized V-6 will help, as should new electric power steering. Kia says the new chassis delivers better ride quality and steering feel, so the Sorento's real test will come in mileage and drivability.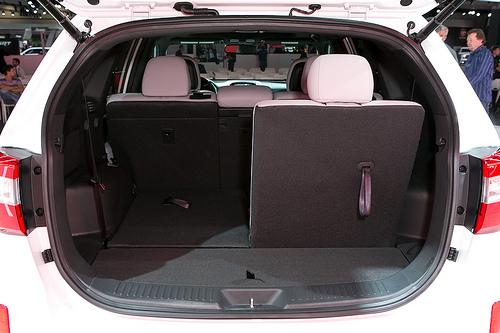 >