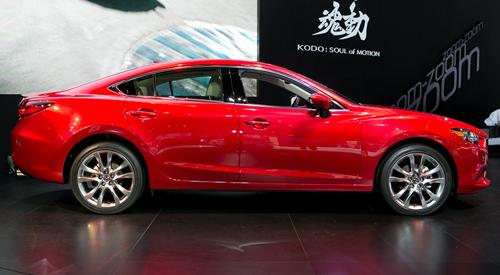 The Mazda6 gets a bit smaller and lighter for 2014, and it wears new, expressive styling. An updated grille, more fluid design and what Cars.com reviewer Kelsey Mays calls angry headlights give the car a sportier appearance.
More 2012 L.A. Auto Show Coverage
But the big news in under the hood. The sedan's V-6 is gone and in its place are two more efficient four-cylinders, including a much-anticipated diesel engine. Fuel-economy figures haven't been announced yet, but Mays says we can expect gas mileage to be pretty darn good. Check out the video below.