2014 Subaru Forester Video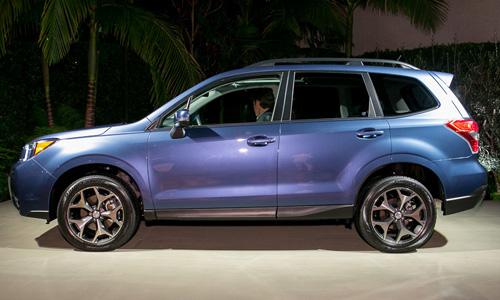 While video might not do this car justice, seeing the redesigned 2014 Subaru Forester in person tips the scales in its favor. Cars.com reviewer Joe Wiesenfelder says the small SUV has aggressive exterior styling with a roomy interior and modern features. A direct-injected 2.0-liter turbocharged four-cylinder engine on the 2.0 XT model boosts horsepower and torque considerably, though fuel efficiency is diminished.
More 2012 L.A. Auto Show Coverage
All that, in addition to the Forester's first-ever power liftgate, makes the SUV one Wiesenfelder looks forward to driving. Check out the video below.