Audi to Bring More Diesel Models to the U.S. Market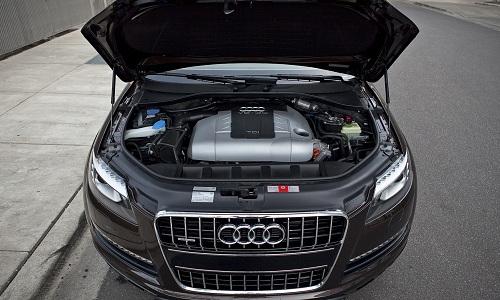 Diesel variants of Audi's A8, A7, A6 and Q5 models are expected to go on sale for the 2014 model year. With a full lineup of new diesel vehicles joining the recently upgraded Q7 TDI, Audi hopes to continue making an efficient, green footprint in the United States.
More 2012 L.A. Auto Show Coverage
"Owners of Audi TDI engines have helped save over 4 million gallons of gasoline, or the equivalent of more than 240,000 barrels of foreign oil, since the introduction of Audi TDI to the U.S. in 2009," Scott Keogh, President of Audi of America, said in a statement.
The flagship full-size A8 gains a new 3.0-liter V-6 TDI engine that makes a monstrous 406 pounds-feet of torque while returning an EPA-estimated 36 mpg on the highway. Audi's A7 and A6 sedans, along with the compact Q5 SUV, will all share this same diesel engine.
Currently on sale, the 2013 Q7 TDI had its engine retuned to boost not only just horsepower and torque — 240 hp and 406 pounds-feet, respectively — but fuel economy, too. It's EPA-estimated to get 19/28 mpg city/highway. The 2012 Q7 TDI was EPA-rated at 17/25 mpg.
These four all-new TDI models will debut at the L.A. Auto Show and are set to go on sale in the fall and spring of 2013.