BMW i3 Concept Coupe at the 2012 L.A. Auto Show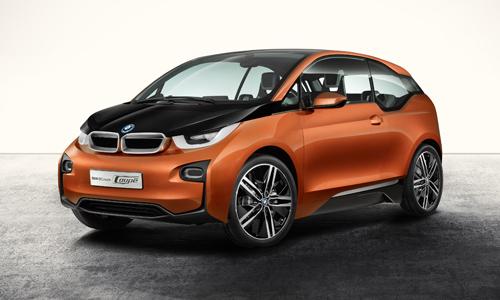 Looks like: We now have a better idea of the production i3's appearance
Defining characteristics: All-electric drivetrain, carbon fiber and aluminum construction, minimalist interior
Ridiculous features: Oklahoma State University color scheme
Chances of being mass-produced: Not out of the question; a two-door i3 is a logical addition to the lineup
The BMW i3 Concept Coupe is a two-door version of the fully electric i3 Concept four-door hatchback that BMW has paraded around for more than a year. Doesn't sound that special, right? It wouldn't be if it didn't give us a better idea of what the upcoming production model might look like, but it does.
More 2012 L.A. Auto Show Coverage
For one, the i3 Concept Coupe has traditional doors as opposed to the whimsical transparent ones seen on the four-door i3 Concept. The body is made of weight-saving carbon fiber, and the passenger compartment is made of carbon-fiber-reinforced plastic. This precludes the need for traditional B-pillars, making it easier to get in and out of the rear seats. Alloy wheels measure 20 inches in diameter but wear relatively narrow tires for lower rolling resistance.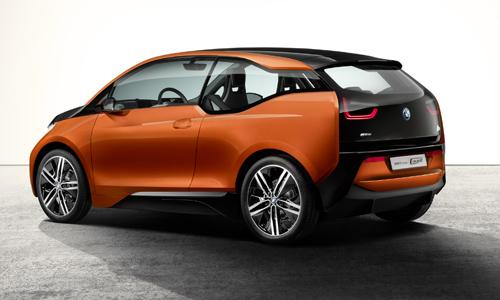 Unlike many other electric cars but typical of BMWs, the i3 Concept Coupe has rear-wheel drive. The rear wheels are driven by an electric motor that makes 170 horsepower and 184 pounds-feet of torque. The motor's energy source is a lithium-ion battery pack in the car's floor, which helps lower the car's center of gravity for better driving dynamics. BMW says the car can go about 100 miles on a full charge.
The i3 Concept Coupe's cabin is a study in minimalism. BMW's traditional analog instrumentation has been replaced with a screen mounted on the dashboard in front of the two-spoke steering wheel. A separate screen in the center of the dash shows the familiar entertainment and navigation functions operated by the console iDrive controller. The interior wouldn't be complete without eucalyptus wood trim from a sustainably managed forest — check. The seats are covered in textured wool.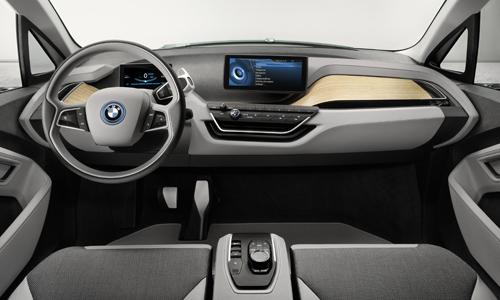 The center console also has a Driving Experience Control with three modes: Comfort, Eco Pro and Eco Pro+. Comfort is the normal setting, while Eco Pro is designed to increase driving range by reducing accelerator pedal response and modifying the heating and air-conditioning systems for more-efficient performance. Eco Pro+ takes things to another level by turning off some electrical functions, like the seat heaters, and limiting the car's top speed to 56 mph, so you can really annoy other drivers on the highway.