Chevrolet Teases 2014 Corvette's Aerodynamics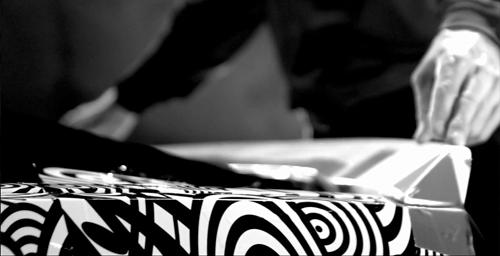 Without giving too much away, Chevrolet's latest teaser of the 2014 Corvette shows engineers testing the sports car's aerodynamics in a wind tunnel. The new Corvette's aerodynamics are said to be influenced by Chevrolet's numerous years of racing Corvettes in the American Le Mans Series. The front grille and radiator openings reduce lift to improve vehicle stability at high speeds; functional vents channel air to cool the brakes, and coolers chill the transmission and differential.
We also get a sense of what the new LT1 engine sounds like in the 47-second video with a brief startup and idle of the next-generation 6.2-liter V-8. Keep an eye out for flashes of concept drawings that are clearly visible when the video is paused full-screen — keep an eye out for your boss if you can't wait until lunch. The 2014 Corvette will be fully unveiled on Jan. 13, 2013, at the North American International Auto Show in Detroit.
Check out the video below.
Related
Another Glimpse of the 2014 Chevrolet Corvette
2014 Corvette to Get New 6.2-Liter V-8
2014 Chevrolet Corvette To Debut at 2013 Detroit Auto Show