Experts: Used-Car Prices to Rise in Wake of Hurricane Sandy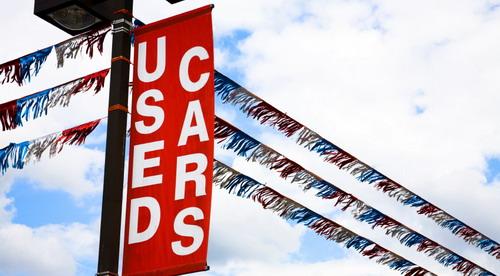 Hurricane Sandy will cost the East Cost billions in loss and repairs, and used-car shoppers will have to open their wallets even wider to buy a replacement vehicle. The storm took out thousands of vehicles, and the National Automobile Dealers Association predicts that prices of used cars will rise 0.5% to 1.5% as a result.
"The loss of used-vehicle supply and the increase in replacement demand after Hurricane Sandy will have the greatest impact on used-vehicle prices in December," Jonathan Banks, executive automotive analyst with the NADA Used Car Guide, said in a statement.
NADA is using the flood damage and its impact on used-car sales seen in the aftermath of Hurricane Katrina as a guide to predict Sandy's effects on prices. According to NADA, the reduced supply of used cars coupled with increasing demand after Katrina caused prices to increase by about 3%, or $309, in the four months after the 2005 storm.
The agency has adjusted its prediction based on the estimated number of vehicles affected during Sandy and the cost of the damage. EQECAT, a catastrophe risk analytics company, puts insured losses related to Sandy between $10 billion and $20 billion and projects total loss between $30 billion and $50 billion. The National Oceanic and Atmospheric Administration reports that the insured loss cost of Hurricane Katrina was $46.5 billion, and the total cost was $145 billion.
"Although Sandy's reach encompassed an area with a greater population density than Katrina, the number of vehicles damaged by flooding doesn't appear to be as high as the number lost to Katrina," Banks said.
Related
How Hurricane Sandy Could Affect Auto Sales
How to Know if You're Buying a Flood-Damaged Car
More Automotive News on Cars.com