iPhone's Siri makes its way to the Spark and Sonic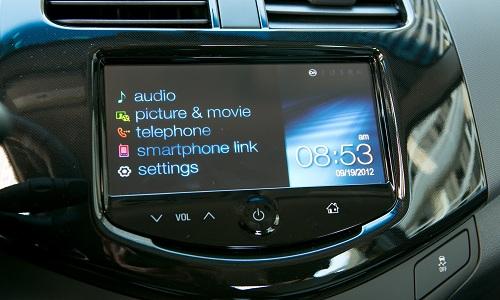 Drivers of Chevrolet's two youth-oriented models, the Spark and Sonic, will be able to use the iPhone's virtual assistant, Siri, through the help of the standard Chevrolet MyLink multimedia system.
Coming in 2013 to the Spark 1LT and 2LT and the Sonic LTZ and RS trims, Siri in Eyes Free mode will allow drivers to make various hands-free commands, such as making phone calls, calling up music, listening and responding to text messages, and even adding appointments to the iPhone's calendar.
After syncing the iPhone with MyLink over Bluetooth, Siri comes to your assistance as you drive. Siri won't be able to answer complex questions like, "What's the flavor of the day at Kopp's Frozen Custard in Milwaukee, Wisconsin," but the hands-free integration allows for basic assistance without the driver having to glance at the smartphone's screen, which stays completely dark in Eyes Free mode.
Related
Steve Jobs' Impact on the Automobile
Research the 2013 Chevrolet Sonic
Research the 2013 Chevrolet Spark