October's Fastest- and Slowest-Selling Cars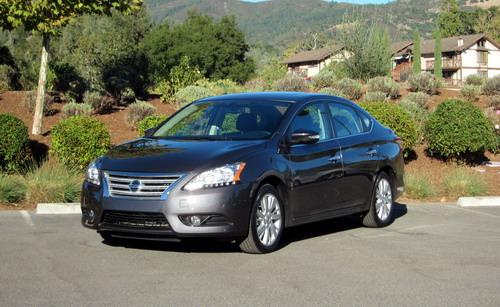 It appears shoppers clamored more aggressively for incoming 2013s last month. Cars for the 2013 model year averaged just 23 days to sell from the day they hit lots while 2012s averaged 121 days. Combined, the group averaged 73 days to turn. That's a wider gap than October 2011 when 2011 and 2012 cars averaged 15 and 93 days to turn, respectively.

New or redesigned cars topped the month, with the seventh-generation Nissan Sentra and all-new Subaru XV Crosstrek taking just five days each to move. The redesigned Ford Fusion and Honda Accord plus the all-new Ford C-Max Hybrid made this month's movers, as well.

We focused on just 2013 models for October since automakers had a vast majority of 2013 models on sale. October did have one notable redesign in the Loser column: the Chevrolet Malibu Eco, which averaged 92 days on dealer lots. The regular Malibu, meanwhile, took 32 days to sell. That's better but still below average for 2013s. Is the new Malibu getting lost in the slew of redesigned family cars? Sales fell 6% in October, putting the Malibu behind the Fusion and well in back of the redesigned Accord, Toyota Camry and Nissan Altima.
Here are October's fastest- and slowest-selling cars:
October 2012 Movers
October 2012 Losers
October 2012 Cars.com Picks (2013 models)
About the Lists
We changed the headline of Movers and Losers earlier this year, but we'll continue to call the lists themselves Movers and Losers. The Movers and Losers list reports the average number of days it takes to sell models from the day they arrive on the lot until the final paperwork is signed by a buyer. This is not a days-of-inventory list like you may find on other websites. With lots mostly clear of 2012 models, we look exclusively at 2013s now.
For Movers, we only list vehicles that pass a certain threshold of sales in order to weed out limited editions, ultra-high-performance cars and others that might skew the numbers or otherwise inaccurately portray popularity. At this point in the year, we focus on 2013 for Losers.
Our Picks highlight cars that take a significant time before they're sold and might be overlooked by shoppers. Dealers could be more motivated to sell these cars.
Related
Top 10 Best-Selling Cars: October 2012
September's Fastest- and Slowest-Selling Cars
More Automotive News