Recall Alert: 2012 Mercedes-Benz CLS550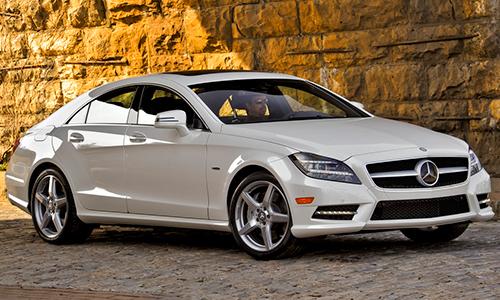 Mercedes-Benz is recalling 23 model-year
2012 CLS550
and CLS550 4Matic vehicles because of a problem with the hood-latching mechanism, according to the National Highway Traffic Safety Administration.
In the affected vehicles, which were built between Dec. 1 and Dec. 13, 2011, the bolts that hold the hood's secondary latch striker may have been insufficiently tightened and could loosen. If two of the four bolts become loose, the secondary hood-latch function would be ineffective, and the hood could open while the vehicle is moving, increasing the risk of a crash.
Mercedes will begin notifying owners in December, and dealers will check and retighten the bolts as necessary. Owners may contact Mercedes-Benz at 800-367-6372 or call NHTSA's vehicle-safety hotline at 888-327-4236.
Related
More Recall News
Cars.com Family Reviews the 2012 Mercedes-Benz CLS-Class
More Mercedes-Benz News