Recall Alert: 55,455 Britax Convertible Child-Safety Seats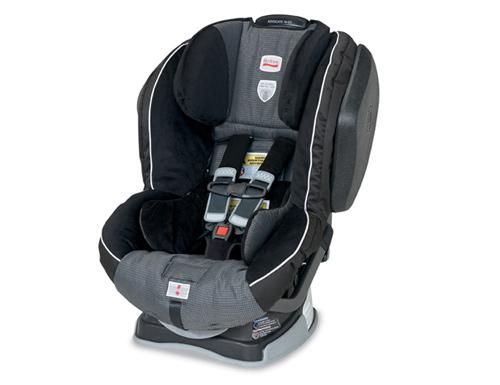 Child-safety-seat manufacturer Britax is recalling 55,455 convertible child-safety seats because they were made with incorrect chest pad material, according to the National Highway Traffic Safety Administration.
The recalled car seats were manufactured between June 11 and Aug. 31, 2012. You can find your car seat's build date on a sticker on the car seat's base. The affected models are the Advocate 70 G3, Boulevard 70 G3 and Pavilion 70 G3.
The car seat model numbers are E9LJ91A, E9LJ91M, E9LJ91S, E9LJ92E, E9LJ93P, E9LJ93S, E9LK91A, E9LK31A, E9LK31Q, E9LK32D, E9LK32Z, E9LK33Q, E9LL11A, E9LL11Q, E9LL12D, E9LL12Z, E9LG81A, E9LG83N, E9LG83P, E9LG83X, E9LG83Y, E9LL21A, E9LL23P and E9LL23Y.
The chest pad material is too soft and can be bitten or torn into pieces by a child in the convertible seat. If the child manages to bite off a piece, it could become a choking hazard and lead to injury or death. Owners may remove the recalled pads and continue using the car seat until the replacement pads arrive.
The recall is expected to begin soon. Britax will provide owners with replacement pads made of firmer material and instructions on how to install them free of charge.
Britax offers info on how to remove and replace the pads. For more info, owners can call Britax at 888-427-4829 or NHTSA's hotline at 888-327-4236.
Related
Car Seat Basics: From Infant to Convertible Seat
More Recall Alerts
More Safety News