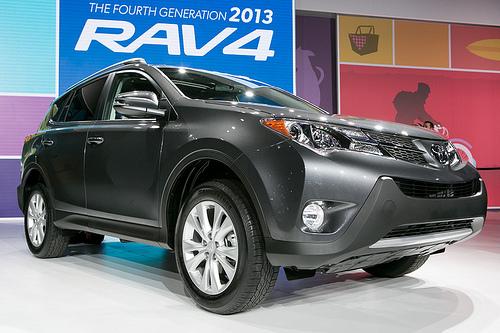 Recent studies suggest young people are cooling to cars, but 30-year Toyota veteran Jim Lentz thinks they're coming back. Lentz, who heads up Toyota's U.S. arm, pointed to a recent J.D. Power and Associates study that showed buyers 35 and younger accounted for 23% of new-car purchases by individuals – the highest percent for that group since 2008. Lentz was the keynote speaker at the media preview for this week's 2012 Los Angeles Auto Show.
More 2012 L.A. Auto Show Coverage
"A lot of the writing over the past few years has been about young people, especially Gen Y, not having the same interest in vehicles as their parents, and I think there are a lot of reasons for that," Lentz told reporters. "I don't think it's necessarily lack of interest. They've been hit very hard by the recession. They have a trillion dollars in student loans."
But "they are once again moving toward purchasing vehicles," he said. "And the exciting news is that based on the PIN [J.D. Power's Power Information Network] data that we are seeing, they are actually coming back to the market."
Those buyers could help new-car sales this year hit 14.3 million vehicles "or possibly a little higher," Lentz said, adding that analysts expect sales will reach 16 million "in just a few short years."
Toyota's product pipeline includes 21 new or redesigned hybrids globally "between now and the end of 2015," Lentz said. He said Toyota is working on in-house wireless battery charging technology but wouldn't elaborate on anything concrete.
Through the first 10 months of 2012, Toyota, Lexus and Scion sales are up 30% versus a 2011 bedraggled by Japan's earthquake and tsunami. The brand also continues to earn accolades for strong resale value, but recent defects have led the automaker to recall 10.2 million cars worldwide in just two months – nearly as many as the automaker's 12.4 million unintended-acceleration recalls in 2009-11.