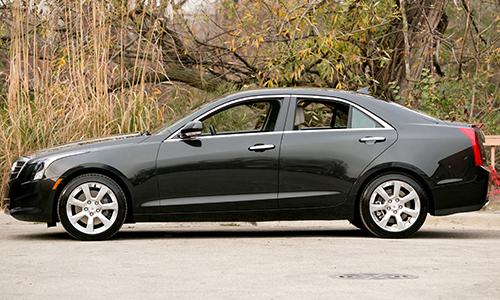 Cadillac's new luxury sedan, the ATS, is the latest vehicle to be awarded the top rating of five stars overall from the National Highway Traffic Safety Administration. The 2013 Cadillac ATS earned a perfect score in NHTSA's crash tests.
The composite score for the ATS comprised across-the-board five-star ratings in the different areas of crash testing. Those test categories include: overall vehicle safety, frontal crashes, side crashes and rollover.
The long-awaited ATS gives GM's luxury brand a competitor to America's best-selling luxury car, the BMW 3 Series. Both the all- and rear-wheel-drive versions of the ATS received five stars in all crash tests.
Also joining NHTSA's five-star-rating club was the 2013 Dodge Challenger, which earned mostly five stars in the different crash-test categories; the Challenger scored a four out of five in its rollover rating.
Related
2013 Cadillac ATS: First Drive
2013 Cadillac ATS: Car Seat Check
More Safety News on Cars.com