2013 Honda Accord sedan: Car Seat Check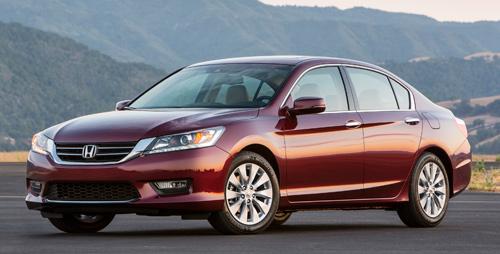 Sporting a redesign for 2013, the Honda Accord is doing well with family sedan buyers. More than 26,000 Accords were sold in November, landing it in fifth place in November 2012's Top 10 Best-Selling Cars. With its redesign, the Accord sedan, which we tested, lost a few inches in length as well as a bit of interior space.
For the Car Seat Check, we use a Graco SnugRide 30 rear-facing infant-safety seat, a Britax Roundabout convertible child-safety seat and Graco high-back TurboBooster seat.
The front seats are adjusted to a comfortable position for a 6-foot driver and a 5-foot-8 passenger. The three child seats are installed in the second row. The booster seat sits behind the driver's seat, and the infant seat and convertible seats are installed behind the passenger seat. We also install the convertible seat in the second row's middle seat with the booster and infant seat in the outboard seats to see if three car seats will fit. If there's a third row, we install the booster seat and a forward-facing convertible.
Here's how the 2013 Accord sedan did in Cars.com's Car Seat Check: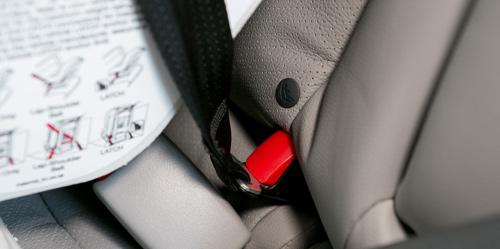 Latch system: There are two sets of lower Latch anchors in the outboard seats. Though they're buried between the seat cushions, they weren't too difficult to access with our convertible car seat's rigid Latch anchors and even easier with the hooklike anchors found on our infant-safety seat.
Three tether anchors are found on the rear shelf under hinged plastic covers. There's plenty of space around the tether anchors, making it easy to connect and disconnect the tether hook.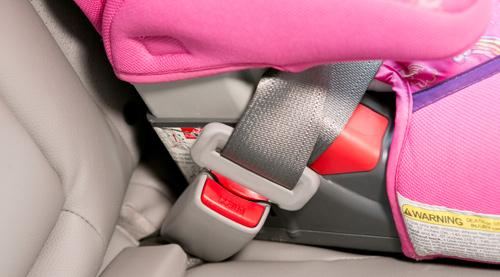 Booster seat: Our high-back booster fit well once we removed the head restraint behind it. The seats are slightly sculpted, which helped to hold the booster in place. The seat belt buckles are floppy, making it difficult for children to buckle up independently.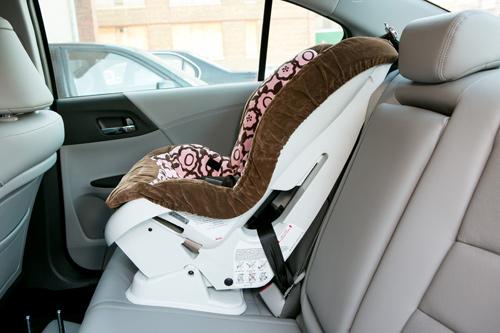 Convertible seat: We also had to remove the head restraint to get a good fit for the forward-facing convertible seat. The rear-facing convertible fit easily in the backseat; there was no need to move the front passenger seat forward for it to fit.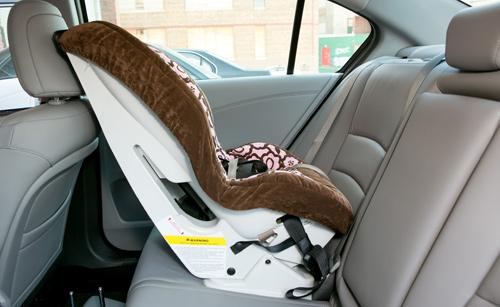 Infant-safety seat: With this rear-facing car seat, we did have to move the front passenger seat forward a little bit, but the front passenger's legroom was still good.
How many car seats fit in the second row? Two
Editor's note: For three car seats — infant-safety seat, convertible and booster seats — to fit in a car, our criterion is that a child sitting in the booster seat must be able to reach the seat belt buckle. Parents should also remember that they can use the Latch system or a seat belt to install a car seat.
Related
Research the 2013 Honda Accord
More Car Seat Checks
More Safety News