AAA: 2012's Average Gas Price to Finish at Record High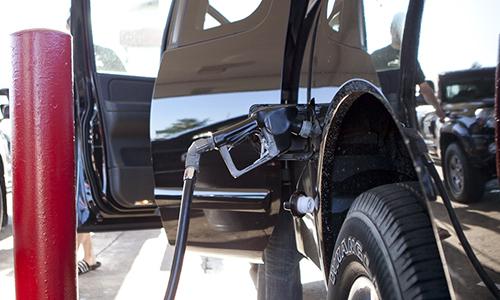 Despite recently hitting the lowest national average regular unleaded gas price since summer, AAA reported that the average price remains at a record high for this time of year; the national average has exceeded the daily record high on 106 consecutive days for a total of 220 days this year.
That's in addition to the near-certainty that 2012 will end with the highest annual average regular unleaded gas price on record, which to date stands at $3.63 a gallon. The previous record was for 2011 with an annual average of $3.51 a gallon; prices would have to fall to an average of $2.05 a gallon from now until year's end to fall short of that, AAA stated.
However, it appears motorists will continue to catch a break in the short term as gas prices are expected to continue plummeting through year's end. Prices dipped 11.9 cents a gallon, or 3.38%, in November alone, the fifth monthly decline this year. The national average on Dec. 11 for a gallon of regular unleaded was $3.33, the lowest price since July 12, AAA stated. The monthly average in November was $3.44 a gallon, which is also the lowest since July. Gas prices have fallen nearly 50 cents since Sept. 14 and could finish the year as low as $3.20, AAA forecasted.
"Prices unfortunately did not fall as quickly as most of us would have liked as a result of factors ranging from fighting in the Middle East to optimism over the 'fiscal cliff,' " AAA spokesman Avery Ash said in a statement.
The average price of regular unleaded gas in areas hit hardest by Hurricane Sandy, including New Jersey, New York City and Long Island, have returned to pre-storm levels now that gas stations are again receiving regular fuel shipments, AAA stated.
Related
Gas Prices Begin Slow Climb
Midwest Sees Dramatic Spike in Gas Prices
Gas Prices Spiking