BMW 3 Series Coupe Gets a New Number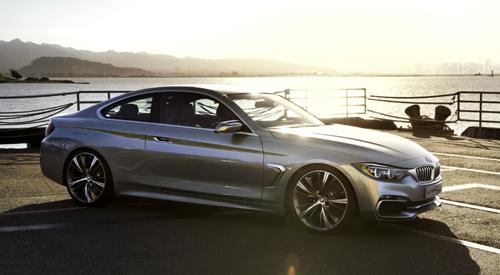 When the next
BMW 3 Series
coupe goes on sale, it will be called the 4 Series. Confused? So are we. The automaker recently announced the name change and showed off pictures of the 4 Series coupe, a thinly disguised concept.
BMW says the new coupe differs from the 3 Series line so much that it needs its own name. We're not clear on how "4" fits, but BMW says it "stands for greater sportiness, greater exclusivity and even clearer differentiation from the BMW 3 Series range." We'll have to take their word for it.
The concept has a sleeker-looking design than the current 3 Series coupe, borrowing cues from the 6 Series. The 4 Series is slightly longer, wider and lower than its predecessor. It sports full LED headlamps and an exterior accented with satin-finish aluminum, including air intakes, door handles and mirrors.
We expect to see the Concept 4 Series Coupe at the Detroit auto show in January. Check out more photos below.
Related
Research the BMW 3 Series
More 2013 Detroit Auto Show News
More BMW News on Cars.com