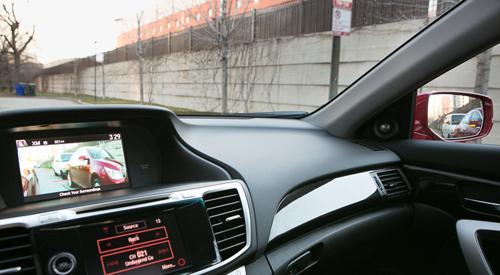 The year's end is just days away, and that means a flurry of "Best of" lists will make their debut. Cars.com Family writers decided to get in on the fun and share their favorite in-car features found in the test cars they've driven in 2012. Some of these features are safety-minded; others make things more convenient, and some just keep us smiling in the driver's seat.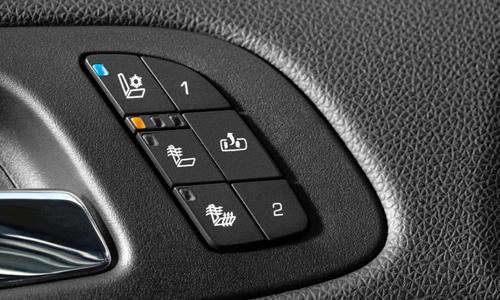 Keeping Things Cool in the Car
Heated seats have become common, but what really makes me happy is ventilated seats, like the ones in the Buick LaCrosse, Cadillac CTS-V and GMC Acadia. While a few other cars I drove this year had this feature, I give extra kudos to GM's brands for making the ventilated air extra cold. Sometimes the simplest things bring the greatest rewards — not having your legs or back stuck to the seat on a hot summer day were definitely two of them.
A Parent's Tech Friend
Honda's intelligent-Multi Information Display came to the rescue for Family reviewer BreAnn Ahara, a busy mama of three, when she drove the Honda Civic this year. With a 5-inch color screen next to the speedometer, BreAnn said it gave her the information she needed right at eye level. It was especially helpful when using the navigation system. Instead of looking away from the road and at the navigation screen, i-MiD displayed how many feet she had left until the next turn. She always knew where she was going thanks to Honda's little helper.
Happy Mom Equals Happy Kids
Courtney Messenbaugh, Family reviewer and mom of three, says that massaging seats should be standard on any car marketed to parents of young kids. While massaging seats are only found in luxury cars like the Audi A8, Jaguar XJL and Mercedes-Benz GL350 she tested this year, it's a safe bet that all of the Family reviewers are rooting for this premium-of-premium features to be brought to the masses.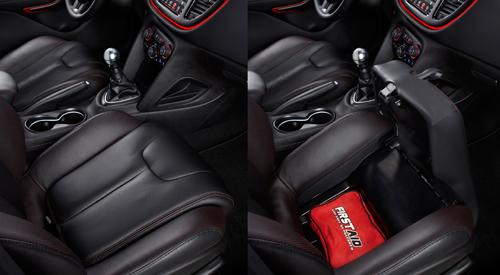 Secret Storage Saviors
It's no secret that most families need all the storage they can get in a vehicle, but sometimes a mom needs a space that's just for her. Reviewer Sara Lacey, who has two kids, said she loved the Dodge Dart's hidden compartment under the front passenger's seat. It was small, but Sara said it fit her wallet, a small pack of tissues and sunglasses.
Because You Can Always Use an Extra Set of Eyes
Cars.com Family editor Jennifer Newman, a mom of two, likes Honda's LaneWatch system, which she tested in the 2013 Accord sedan and coupe. A camera attached to the passenger-side mirror shows what's going on to the right of the car. When signaling a right turn, the camera view is displayed on the dash's 8-inch screen. It was distracting at first, she said, but found she relied on it often while navigating Chicago's busy streets.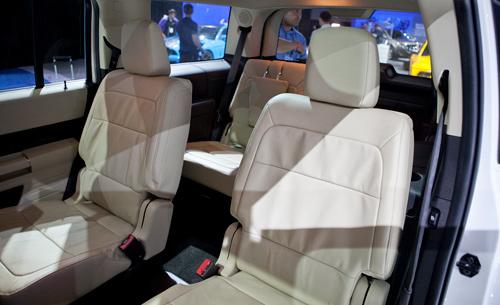 To Each Their Own Throne
Cars.com's Chief Mom Kristin Varela casts her best-of vote for captain's chairs — specifically those in the Infiniti QX56 she test-drove this year. Even though many three-row crossovers try to squeeze in as many seat belts as possible with a second-row bench, having captain's chairs makes things so much better for her family, Kristin said. Captain's chairs are comfortable for both kids in child-safety seats and adults. They also make it easy to access the third row — even when safety seats are installed — thanks to the walkway between the two captain's chairs.
Related
Top 10 Family-Friendly Car Features
Third-Row Access: Captain's Chairs Save the Day
More Family News on Cars.com