Shameless Plug: Cars.com's 'Hottest Cars for 2013'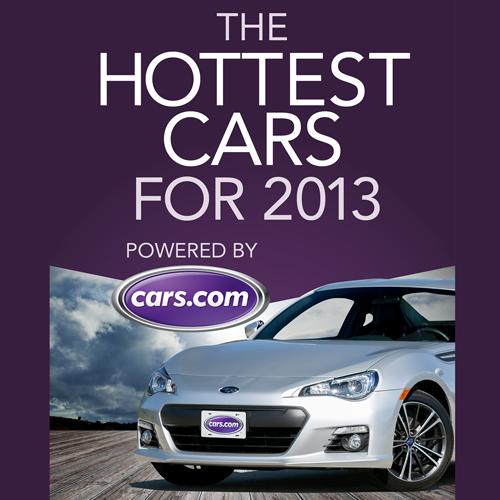 Thanks to our editors, shopping for the newest cars on the market is now easier. No more wading through complicated jargon and multiple sources: We've made it easier with this compact, elegantly designed electronic guide (a new model itself!).
"The Hottest Cars for 2013" is packed with photos and offers comprehensive reports and expert commentary on all the newly introduced and redesigned 2013 models. Best of all, you can watch video reviews of 20 of the new models — giving a 360-degree look at the snazzy newcomers — while reading this innovative e-book, which is available at iTunes, Barnes & Noble, Smashwords and other reputable e-booksellers for the low price of $6.99.
Cars.com's reviewers have worked hard to raise your confidence during your car shopping by providing summaries on new options, interior and exterior changes, safety features and more. You'll get candid comments on a new model's strengths and weaknesses and how the car handles (courtesy of miles of test driving by the Cars.com staff) before you set foot in a dealership.
Shift gears on car shopping and see how easy it can be: