Infiniti Releases Q50 Teaser Video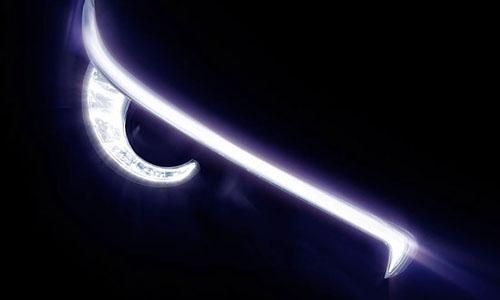 In celebration of hitting a million Facebook fans, Infiniti released a 28-second teaser of its upcoming Q50 sedan. The replacement for the current G37. Complete with all the musical buildup of a sci-fi trailer, the teaser depicts an adaptive headlight bezel and what appears to be an LED daytime running light. We like the look, which adopts continuous LED light pipes instead of the jeweled LEDs that brands from Smart to Lexus employ. Unfortunately, that's about all we get to see.
Halfway through the teaser, the Q50's engine revs, and the ominous soundtrack builds to a scene of Sigourney Weaver tearing down a hallway full of flesh-eating aliens. OK, that doesn't really happen. But the engine sounds good — as distinctive as the howl from original G35's VQ-series V-6.
Infiniti, Nissan's luxury division, announced earlier this month that it would rename all its cars and SUVs using the Q and QX prefix, respectively. It was a bizarre, unexpected move that led Infiniti president Johan de Nysschen to admit that "no one likes the change," but Infiniti's current nomenclature threatens to become too confusing as the brand expands.
The all-new Q50 will debut at the Detroit auto show on Jan. 14. We'll report full details as they become available. Check out the teaser video below. Spoiler alert: There are no aliens.
Related
Infiniti to Rename Entire Lineup Q or QX
Infiniti JX35's Sliding Seat Not Very Booster-Friendly
More Automotive News