Nissan Hi-Cross Concept: Photo Gallery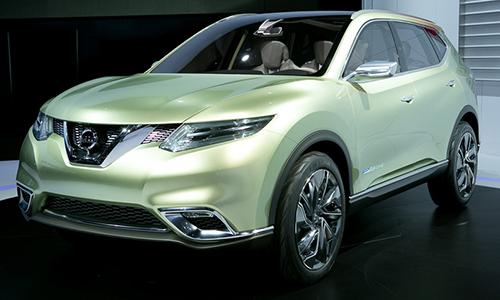 Today's Nissan Hi-Cross Concept may very well be tomorrow's Rogue — and not a moment too soon. The automaker's compact crossover hasn't received a substantial update in five years, and with the implied potential for both a hybrid model and a third-row option, Nissan could fill an existing void in the class.
More 2012 L.A. Auto Show Coverage
The seven-passenger Hi-Cross, making its North American debut at the 2012 L.A. Auto Show, uses Nissan's first in-house engineered front-wheel-drive hybrid system. The crossover's high-waisted design features slanted, vertical headlights and trapezoidal taillights. Exaggerated fenders help define the front end, with prominent styling lines along the hood and grille. Check out more photos below.