Recall Alert: 2013 Ford Escape, Fusion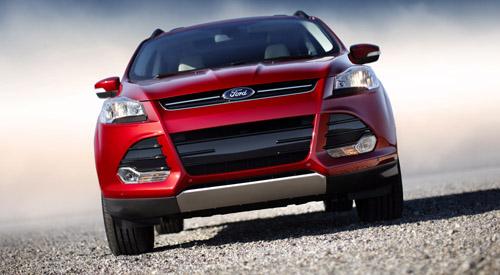 Ford has issued a voluntary recall for certain versions of its
Escape
compact crossover and
Fusion
midsize sedan due to engine overheating. It's the third recall in six months to affect the automaker's 1.6-liter four-cylinder engine.
Some owners of model-year 2013 Escapes and Fusions in SE and SEL trims with the 1.6-liter engine have reported engine overheating and, in some cases, engine fire, Ford says. "Drivers who see any of these indications should safely pull off the road as soon as possible, turn off the engine and exit the vehicle. Ford will compensate owners for costs tied to overheating as well," the automaker said in a statement.
Ford estimates that about 73,320 Escapes and 15,833 Fusions in the U.S. and Canada are affected, and most are in the U.S. market. No injuries have been reported, however, and the vehicles' other engines are not affected by the recall.
The automaker offers the following advice for customers wondering if they're affected by the recall:
Check your 17-digit vehicle identification number, which is on a label on the driver-side door opening. The VIN also appears on the base of the windshield on the driver's side, and on the vehicle registration. In vehicles with 1.6-liter engines, the eighth character will be "X" on Escapes or "R" on Fusions.
Go to Ford.com's recalls section and input the VIN.
Call 866-436-7332 in the U.S. or 888-222-7814 in Canada.
Contact a Ford dealer.
This is the fourth recall for the crossover since it went on sale in June. The Escape was recalled earlier this summer because of a fuel line leak, a coolant issue and a problem with the floormats.
Related
Research the 2013 Ford Escape
Research the 2013 Ford Fusion
Check Out Other Recalls