Scion xB Lives Another Year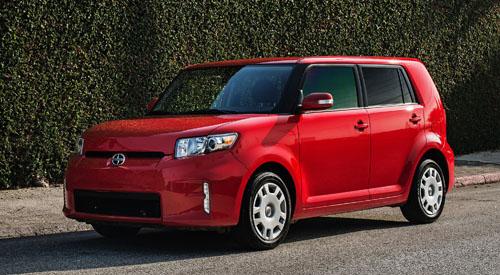 Despite rumors of the Scion
xB's looming demise
, it looks like the funky box will live another year. Toyota announced that the xB will return for model-year 2013 with lightly updated exterior styling and a slightly higher price.
The 2013 xB gets a revised front bumper and a tweaked interior, including new light-bronze metallic accents and new seat fabric. A BeSpoke Premium Audio system is a new option; Absolutely Red and Nautical Blue Metallic are new exterior colors. They replace Stingray Metallic and Elusive Blue Metallic.
The 2013 Scion xB will begin arriving in dealerships early next year; manual-transmission xBs will start at $16,800, models with an automatic at $17,750 (All numbers exclude destination charges, which were not available). Toyota says this is an increase of about $500 over model-year 2012 versions.
Toyota also plans to raise prices slightly on several other models for 2013. Gas-powered Camry sedans will start at $22,235, around $150 higher for 2013. The Camry Hybrid will see a similar increase, with a base price of $26,140. Prices for Toyota's tiny Prius c hybrid will go up around $130 for 2013, and the Highlander crossover will also see a $150 increase.
Related
Scion xB and xD to Be Discontinued
Research the Scion xB
More Toyota News on Cars.com