So Long, Canucks: Camaro Production Moves to U.S.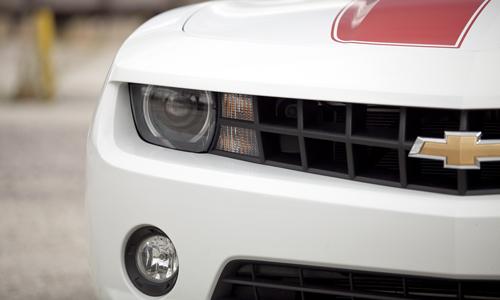 One of the most iconic American cars will actually be made in America again. GM announced today that production of the next-gen
Camaro
will move from Canada to the Lansing Grand River Assembly Plant in Lansing, Mich. The pony car was last made in the U.S. in 1992.
The Camaro, Buick Regal and Cadillac XTS are currently made at GM's Oshawa Assembly facility in Ontario, Canada; the redesigned-for-2014 Impala also will be made there. When production moves to Lansing, the Camaro will share the line with GM's other rear-wheel-drive cars: the Cadillac CTS and ATS.
"Lower capital investment and improved production efficiencies were key factors in the business case," GM said in a statement.
Production of the current Camaro will continue in Oshawa until "the end of the current product cycle." The automaker would not comment on when we can expect a new Camaro, however.
Related
Research the 2013 Chevrolet Camaro
More Chevrolet News on Cars.com
More Industry News on Cars.com