Suzuki Reaches Settlement With Dealers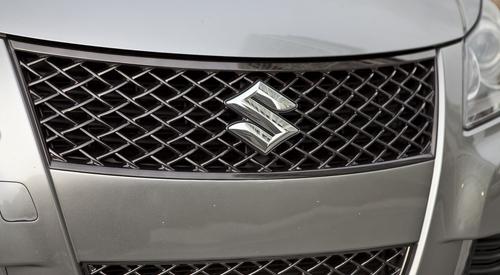 A month after filing for Chapter 11 bankruptcy protection, American Suzuki Motor Co. announced it has reached a settlement with 98% of its dealers.
The automaker has reached an agreement with 213 out of 219 of its dealers and is hopeful it will be able to strike a deal with the remaining six dealerships by the Dec. 28 deadline.
These settlements compensate dealers and allow them to continue to operate in a service capacity and provide warranty and repair services for Suzuki vehicle owners. Suzuki has said that all warranties will continue to be honored and parts and service will be provided through the automaker's dealer network. Suzuki's new-car warranty provides coverage for 36 months/36,000 miles, whichever comes first, and powertrain coverage for seven years/100,000 miles.
"As these agreements demonstrate, we are working within our current U.S. automotive dealer network to help structure a smooth transition from new automobile sales to exclusively parts and service operations. Based on dealer acceptances, we continue to believe our restructuring and realignment will be completed in a timely manner," M. Freddie Reiss, ASMC's chief restructuring officer, said in a statement.
Early last month, American Suzuki Motor Corp. announced it will stop marketing and selling cars in the U.S., instead focusing on its motorcycle, ATV and marine products.
Related
Suzuki Files Bankruptcy, Stops Selling Cars in U.S.
Suzuki Bankruptcy: What You Need to Know
2013 Suzuki Kizashi: Get to Know it Before it's Gone