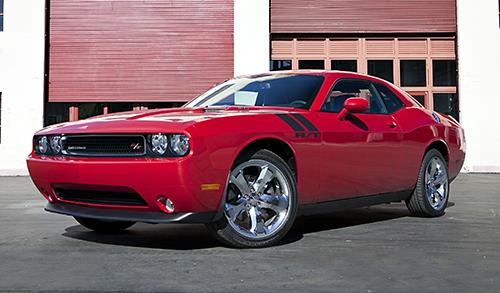 America loves its muscle cars, and Cars.com's Facebook fans once again proved as much by selecting the 2013 Dodge Challenger as this year's winner of the Shoppers' Choice Award. We can't say we disagree; as we stated on our Facebook page: "We think the Challenger's classic muscle-car styling, refined ride and handling, and spacious interior make this an excellent choice for anyone in the market for a fun, surprisingly practical coupe."
More 2013 Detroit Auto Show Coverage
The Challenger beat nine finalists and was ultimately selected based on the amount of activity generated by millions of shoppers on Cars.com, including how many people researched and reached out to dealers to check out the car. From all that activity, combined with the Facebook voting, we've determined that the Challenger best represents the voice of our users.
Dodge received its Cars.com Shoppers' Choice Award this week during the 2013 North American International Auto Show in Detroit. Congratulations, Dodge, and thanks to the millions of Cars.com users who made this award possible.