2014 Chevrolet Corvette Stingray: Photo Gallery Two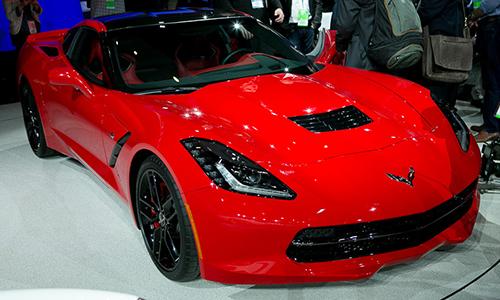 If the stingray's stinger could deliver the viper's venom, could it become the most formidable fish in the sea? Chevrolet hopes to take that analogy to the high-performance sports car segment with the all-new 2014 Corvette Stingray, whose design cues from fellow American icon the SRT Viper are apparent.
More Detroit Auto Show Coverage
The 2014 Corvette Stingray, bowing this week at the 2013 North American International Auto Show in Detroit, boasts Viper-like exposed headlights and a gaping lower grille. But with features like defined rocker creases and shoulder lines, this Stingray-badged Corvette tempers the hulking appearance of the Viper. Still, the Stingray retains enough classic Corvette flavor to satisfy the faithful while tempting higher-end enthusiasts.
Check out the gallery below.