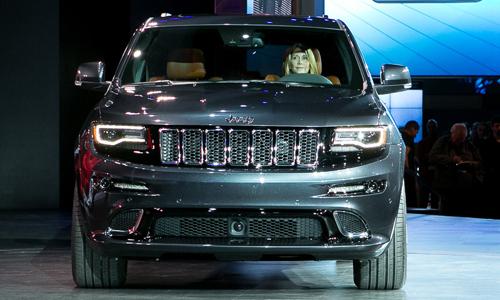 If it ain't broke, don't fix it. And with the 2014 Jeep Grand Cherokee — the most substantial update since 2011 — the automaker appears to have improved on its winning formula.
More 2013 Detroit Auto Show Coverage
On the outside, the high-performance SRT model goes virtually chrome-free and has blacked-out taillights; that's in addition to subtle updates across trim levels, including a shorter grille, slimmer headlights and a raised bumper. The SRT gets a 6.4-liter V-8 engine with the new-for-2014 eight-speed automatic transmission, which is said to boost gas mileage and towing capacity. It also gets new settings like torque-boosting Track mode, along with a unique steering wheel and larger paddle shifters.
Check out the gallery below.