2014 Mercedes-Benz E-Class: Photo Gallery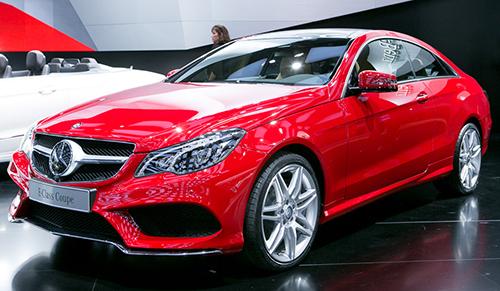 Like all families, Mercedes-Benz's E-Class lineup continues growing and changing through the years. The automaker brought the whole clan to the 2013 North American International Auto Show in Detroit this week for a reunion. The revised-for-2014 E-Class family portrait includes the sedan, coupe, cabriolet and wagon — and each one still looks great.
More 2013 Detroit Auto Show Coverage
A cohesive design boasts a more flowing silhouette, along with a new four-eyed stare from LED headlights and a pair of grilles that display the Mercedes star upright on the hood or integrated into the grille. A new four-cylinder diesel engine joins a pair of V-8 gasoline engines and a hybrid powertrain. Inside, design, materials and overall feel have returned to a distinctive, luxurious quality that in some ways has been missing.
Check out the gallery below.