2014 Mercedes-Benz E-Class: Up Close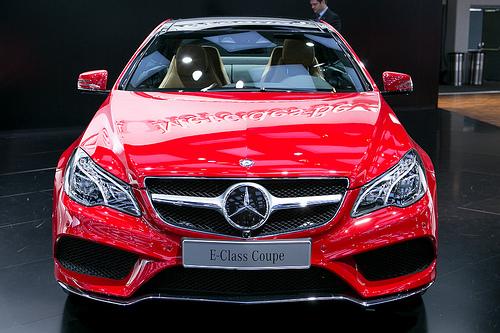 One of Mercedes-Benz' higher volume vehicles is the E-Class midsize family, and the company took the opportunity of the 2013 North American International Auto Show in Detroit to unveil the updated lineup of E-Class models in one felled swoop.
More 2013 Detroit Auto Show Coverage
Available at varying points in the coming year will be the new E-Class sedan, coupe, cabriolet and wagon. The design changes for 2014 are certainly evolutionary in nature with a more flowing silhouette, along with LED headlamps providing a new four-eyed stare that retains a distinctive look. Two grille treatments will be available: the Elegance model that puts the famous three-pointed Mercedes star upright on the hood, and the Sport model, which integrates it into the grille. The result is a more cohesive design that improves upon the previous generation while still keeping repeat customers happy.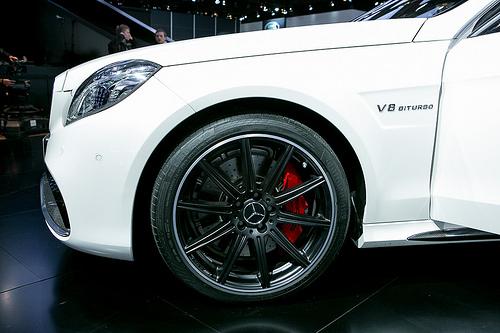 A wide selection of powertrains will be available to E-Class sedan buyers as well, with two gasoline V-8 engines coming for the E550 and E350 models, and a new four-cylinder diesel replaces last year's V-6 diesel in the new E250. The hybrid model returns as well in the E400, but performance enthusiasts will want to step up to the E63 AMG 4Matic sedan and wagon.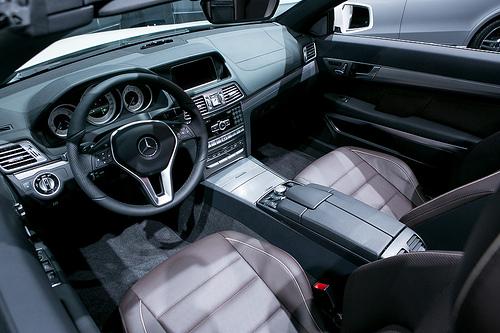 Inside, things look better than ever. The solidity and tightness of assembly that has been missing in some Mercedes-Benz vehicles in recent years is back, with a two-piece instrument panel that looks and feels terrific. All of the requisite leather and wood looks as it should for a car in this price class, and the doors once again close with a solid thunk that recalls classic Mercedes-Benz models of the past.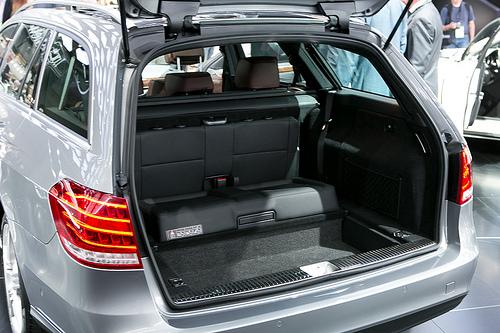 Some details unique to these models are also fun to behold, but the E350 wagon may have the best of the lot. Items such as the rear-facing jump seats (above) are the things that make memories for kids when they reminisce as adults about the car they grew up in. The fact that a wagon model is offered is itself an increasingly unusual idea, but demand remains strong enough in the U.S. that Mercedes-Benz is offering both an E350 V-8 4Matic wagon with all-wheel drive or the E63 wagon with a monster engine, but sadly without the jump seats. Attention to detail is evident in the elegant shape of even the roof rails for the wagon, turning a mundane functional feature into a beautiful styling element (below).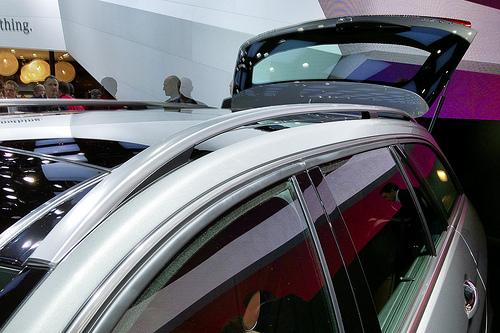 Overall, the updated E-Class looks quite good, retaining an elegance and family identity without falling into the luxury-brand trap of "one sausage, three sizes" that has characterized some German brand lineups in the past.