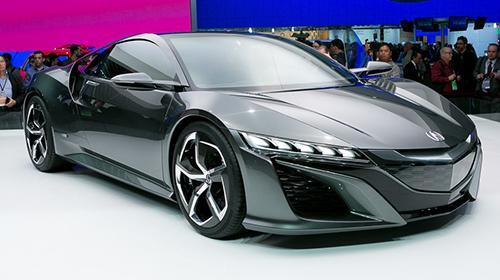 If such a thing can be said of a supercar this exotic and technologically advanced — and at least two years away from production — the Acura NSX concept is old hat to us. The NSX we're seeing this week at the 2013 North American International Auto Show in Detroit is largely the same as the one we saw at the 2012 show: same mid-mounted, direct-injected V-6; same Sport Hybrid Super-Handling All-Wheel Drive system; same pair of torque-boosting electric motors.
More 2013 Detroit Auto Show Coverage
What is new and notable, however, might be referred to as RoboCockpit. Acura says this concept car's cabin focuses on the "synergy between man and machine." This so-called Human Support Cockpit features a streamlined, nearly button-free interface.
As you start the countdown to the day the machines become self-aware, check out the gallery below.