Ford Atlas Concept: First Photos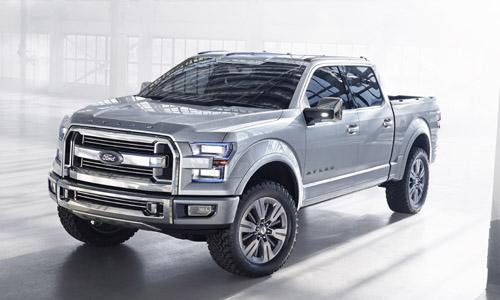 Update: Check out our latest Ford Atlas Concept Photo Gallery
Wondering what the next F-150 might look like? Ford is giving us a glimpse with its Atlas concept. The futuristic-looking concept truck with the "world on its shoulders" name met the press today at the 2013 North American International Auto Show in Detroit.
More 2013 Detroit Auto Show Coverage
Check out the gallery below and head to PickupTrucks.com for our full coverage of the truck. Click the photos to enlarge them.