Ford Atlas Concept: Photo Gallery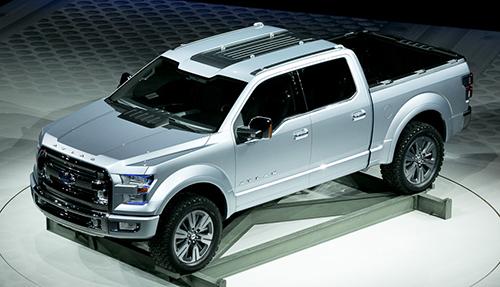 The Ford Atlas concept may not be as futuristic-looking as concepts often are, but it's certainly a glimpse into the future. The Atlas, making its debut this week at the 2013 North American International Auto Show in Detroit, is a preview of Ford's next generation of F-Series pickup trucks, which the automaker says aims for a practical balance between customers' professional and personal needs.
More Detroit Auto Show Coverage
In addition to cargo-area upgrades that free space and foster ease of use, the Atlas has several technological advancements to assist with hitching and maneuvering trailers, including a 360-degree camera. The next-gen EcoBoost engine and several aerodynamics enhancements will help improve fuel economy. Inside the cab, material and design updates improve style and comfort.
Check out the gallery below.