Ford Offers Big Deals on Focus Electric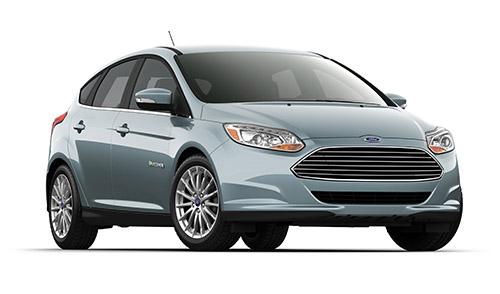 Hoping to spark consumer interest in the Ford Focus Electric — one of the weakest-selling electric vehicles on the market — the automaker announced deep discounts, including $10,750 off a three-year lease, according to The Detroit News.
With the so-called Red Carpet leases, customers can get a 36-month lease with 10,500 miles a year for $285 a month (a nearly 20% discount from last year's price) and $930 due at signing, the newspaper reported. In addition, Ford has lowered the EV's base price by $2,000 for cash sales, and for cars purchased through Ford Motor Credit, there's a $2,000 discount and zero-percent financing for 36, 48 or 60 months or 1.9% financing for 72 months. Ford now lists the Focus Electric with a cash-only base price of $37,995, a $2,000 discount from last year, according to the newspaper.
In 2012, Ford sold only about 42% of the more than 1,600 Focus Electrics built, the newspaper reported. The automaker's price reduction follows news of Nissan's 18% discount on the 2013 Leaf after disappointing sales.
Related

Ford offers hefty discounts on Focus electric vehicles
(The Detroit News)
Slow Sales for Ford's Electric Focus
More Ford Focus Electric News on Cars.com