Honda's Ohio Plant to Build Accord Hybrid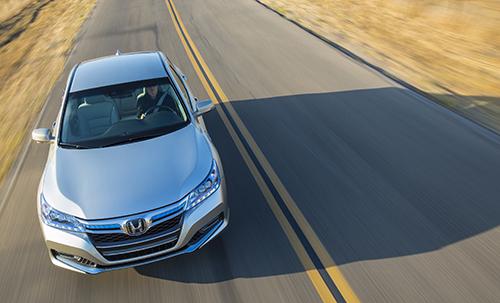 Call it a hybrid hat trick: Honda announced today that it will manufacture the 2014 Accord Hybrid at its auto plant in Marysville, Ohio, becoming the automaker's third hybrid model to be built in the U.S.
Honda stated in a news release that it will invest $23 million and hire about 50 new workers at the plant, which will undergo a 95,000-square-foot expansion to accommodate the hybrid-production processes. Like the 2014 Accord Plug-in Hybrid sedan, the new Accord Hybrid will use Honda's first two-motor hybrid system, which teams a 2.0-liter four-cylinder engine with a 124-kilowatt electric motor.
With the news that Marysville will manufacture the Hybrid Accord, it becomes the first of its four Ohio plants — only the second in the U.S. — to manufacture a Honda hybrid. The automaker's Greensburg, Ind., facility, which makes both the Civic Hybrid and Acura ILX Hybrid models, was the first plant in North America to manufacture a Honda hybrid. In the past three years, Honda has announced more than $800 million in investments at its Ohio plants, which manufacture nearly 700,000 vehicles and more than a million engines and automatic transmissions a year, the automaker stated.
Related

2014 Honda Accord Hybrid: First Look
Honda's U.S. factory: 'Canary in coal mine' to dam-breaker
More Honda Accord News on Cars.com