Mitsubishi Galant Prices Tumble in January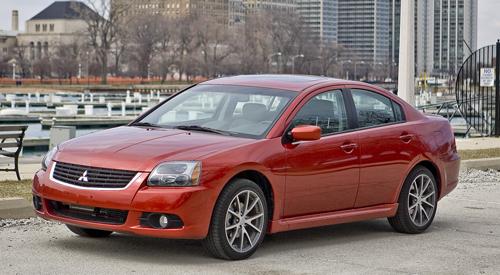 Late-model used-car prices dipped slightly in January 2013, dropping about one-half of a percentage point ($101) from December 2012 to $22,662. However, a number of models saw significantly steeper declines. Leading the way was the Mitsubishi Galant.
The now-discontinued family sedan saw its average asking price drop 12% to $13,993, a decrease of nearly $2,000. Other models that have recently met the chopping block — the Mercury Milan and Mazda CX-7 — also saw some of the largest price drops of the month with declines of 4%.
Another Mitsubishi model, the Lancer compact car, saw the biggest price increase of the month with a 5% ($841) jump to $17,672. The Chevrolet Corvette saw the second-largest increase with a 4% rise but the largest dollar jump of $2,528 to $59,017.
The chart below details the top 10 used cars from the 2010 to 2012 model years with the biggest price drops — as well as the 10 with the biggest increases. To be eligible for the list, a model had to have 500 cars in Cars.com's national inventory.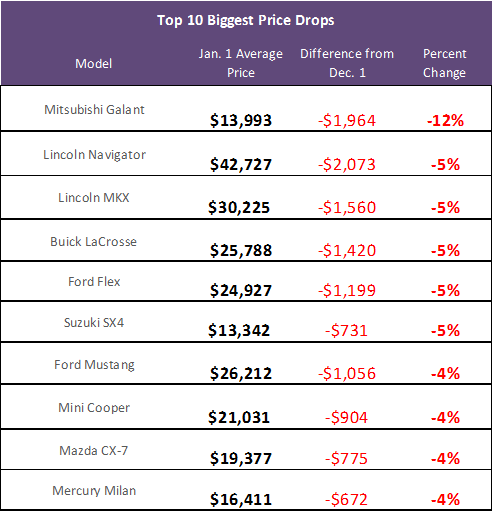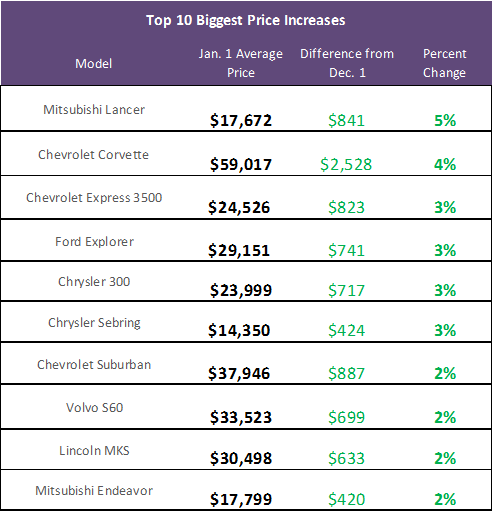 Source: Cars.com used-car listings, 2010 to 2012 model years
Related
Research the Mitsubishi Galant
Research the Mitsubishi Lancer
More Automotive News