New Jeeps on Horizon, but Old Names May Resurface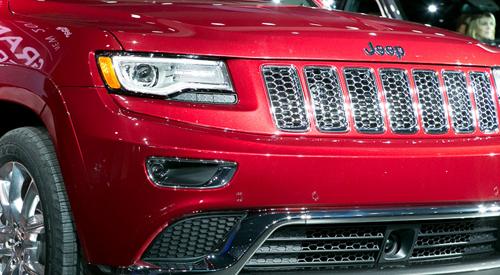 The
Chrysler-Fiat product collaboration
will continue in the next couple of years as both companies develop new offerings based on common architectures — the next brand to get the attention of company planners is Jeep.
Coming to the New York Auto Show in March will be the replacement for the current truck-based Jeep Liberty, and the big question is whether or not Jeep will keep the Liberty name or revert back to an old favorite: Cherokee. "There are clearly only two options for the name of this vehicle: It's either going to be Cherokee or it's going to be Liberty," Jeep brand CEO Mike Manley recently told industry publication Wards Auto. "We are going to make that decision in the very near future. Both of them are historical names, Cherokee more so than Liberty."
Going with the Cherokee name over Liberty would seem a logical choice, given the massive popularity that the old Cherokee still enjoys among loyal Jeep fans and the more favorable brand equity it has over the Liberty name. Cherokee is also the name that the Liberty has used in overseas markets, so it would require no changes abroad. However, the name conjures a very specific image for Jeep fans: a boxy trucklike SUV. Spy shots of the new vehicle, however, suggest a much more modern and carlike profile.
The new midsize SUV is expected to ride atop a larger version of the compact U.S. wide Fiat platform that currently brings us the Dodge Dart. It will also spawn replacements for Chrysler's midsize cars, but that's not all that's coming from Jeep in the next two years.
Manley also confirmed that a new subcompact Jeep is coming. It will be built in Italy, share a platform with the Fiat Panda and be sold globally. The new Jeep will ostensibly replace the Compass/Patriot cousins built in Illinois, but Manley was evasive when asked if this would be an entry-level Jeep like the Patriot. "I think you're going to see [customers] at different stages in their life," he said, as quoted by Wards. "Maybe they're empty nesters; maybe they want to downsize. Maybe they are traditional B- or C-segment hatchback or sedan buyers that are looking for a small compact vehicle that provides them with something different than their current car."
Manley basically described what Buick is offering with the new Encore crossover — a subcompact, upscale, "soft-roader" crossover with a more premium price, suggesting that it will be a volume vehicle globally, aimed more at growth markets like China, India and Brazil and less at the U.S. market. Manley declined to say if the new baby Jeep would be called Compass or Patriot, but he did insist that it would not simply be a rebadged Fiat, declaring that it would have "Jeep DNA."
Related
New Junior Jeep Not Fiat Fake, CEO Says
(Wards)
2014 Jeep Grand Cherokee at the 2013 Detroit Auto Show
More Jeep News on Cars.com