Nissan Resonance Concept: Photo Gallery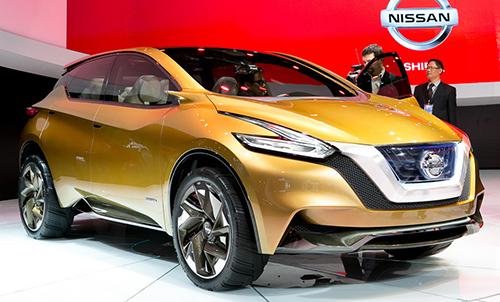 Nissan says designers of the Resonance were inspired by the "future allure of hypersonic travel," and though the hybrid crossover concept won't break the sound barrier, its influence likely will resonate in models to come. Showing off its sci-fi-friendly features along with fuel-economy-boosting airflow management, the Resonance — a possible precursor to the next-generation Murano — bows this week at the 2013 North American International Auto Show in Detroit.
More Detroit Auto Show Coverage
Everything about the Resonance looks ahead to the world of tomorrow. Its 2.5-liter four-cylinder engine mates with a hybrid electric drive system and Nissan's next-gen Xtronic continuously variable automatic transmission. Although a 3-D holographic center console screen is unlikely to find its way to production, it sure is cool to see in the here-and-now.
Check out the gallery below for a further glimpse into the future.