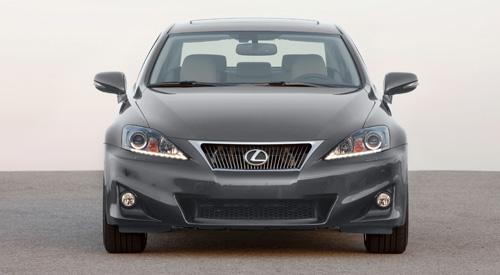 Toyota's luxury arm is voluntarily recalling around 270,000 model-year 2006-12 versions of the Lexus IS due to a problem with the windshield wipers, the automaker announced this morning. It's Toyota's second recall today after this morning's Corolla and Matrix announcement.
In the affected vehicles, the front wiper arm nuts may not have been sufficiently tightened. If snow builds up on the windshield, the extra weight may cause the wipers to fail, obscuring visibility and increasing the risk of a crash.
Toyota will notify owners "in the near future," according to a statement, and dealers will replace the affected parts for free. Owners can call Lexus at 800-255-3987 or visit www.lexus.com/recall for more info.
Related
Research the Lexus IS
More Safety News on Cars.com
Check out Other Recalls